WHAT HAPPENED IN DAVOS... SHOULD NOT STAY IN DAVOS
#ICYMI, Davos is short for Davos-Klosters, a town in the Swiss Alps where the WEF (World Economic Forum) is held annually.
It's basically a huge meetup of the biggest fish in the business ocean along with 53 heads of state, investors, journalists, and also some celebrities. In this 4 days event, discussions are held on the future of the world's economy, politics but also (if not mainly?) networking around chocolate, fondue and cheese under different forms #Cliches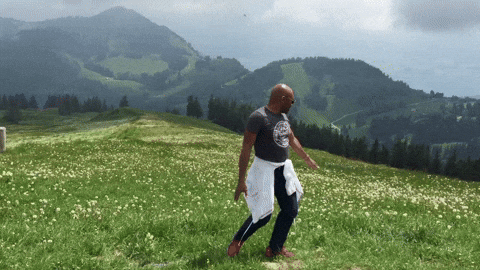 According to the non-profit organization (see their mission here https://www.weforum.org/about/world-economic-forum ), their goal is to  "engage the foremost political, business, cultural and other leaders of society to shape global, regional and industry agendas,". Venture capitals, gender equality, climate change... all these topics are discussed at Davos on a regular basis, along with the ritual discussions between the "rich & powerful" behind closed doors.  It is impossible to have access to the resort if you do not have an invite. And it's not too cheap either (but well, it's probably not an issue considering the attendees...).
Costs can go from 28K$ (companies representatives) to 620K$ (for a type of membership to the WEF). Accommodations are not cheap either in case you were wondering how to rent a chalet for your upcoming ski holidays.
Accordingly to the BBC, only 22% percent of Davos' 2019 attendees were women and markets like the Asian and African were underrepresented (told David Rothkopf to CBS) 
This year topic was "Stakeholders for a Cohesive and Sustainable World". Many personalities like Angela Merkel, President Trump were there.  Also figures like Ivanka Trump, Jared Kushner, and Greta Thunberg and celebrities like Priyanka Chopra Jonas attended as well, among others. It's a bit like the economic Oscars. In total we are talking about 3,000 people, like a tiny ultra rich and powerful village. Cute, huh?
Some of the main topics were as below:
1) Circle Economy pointed out that only 8,6% of the world consumption is being circular (recycles, reused, etc...). They divided the countries of the world into 3 batches (https://www.circularity-gap.world/2020): Build countries (low material footprint per capita), Grow countries (that have already experienced a degree of economic growth and industrialization) and finally Shift countries, who basically are the ones held responsible for the creation of the huge gaps and that have made consumption increase 4 times from 1970 whereas the world population has increased "only" twice. 
2) Recent events like the fires in Cali or OZ have finally raised a teeny tiny little bit of consciousness on the HUGE priority that climate change should be. No one (hardly?) debated it from a scientific point of view but pretty much everyone was concerned by the lack of real data. Big companies from from Microsoft to BlackRock have recognized the importance of going net-zero carbon emissions by 2050, a coalition of financial institutions lead by Alliance representing 4,3M$ in assets decided to step up and minimize carbon-heavy investments (https://www.nytimes.com/2020/01/23/business/corporate-climate-davos.html) and so on with a billion other great initiative. Problem? There was no reference made on the HOW and the WHEN, leaving probably all of this to a mere good-intentions-filled speech. Hallelujah! 
3) Apart from point 2 above, there was a huge "optimism" on the economy growth for 2020 due mainly to "leveraging technology and organizational transformation to boost productivity and capture new pockets of growth." (https://www.mckinsey.com/about-us/new-at-mckinsey-blog/davos-2020-four-big-themes). AWWWW bless! That's amazing! This was probably due also to the fact that banks and investors do not want to be the evil cops that go tell companies what to do and how. From Citybank to Goldman Sachs, all chief executives are aligned saying that they WON'T stop raising money for carbon / fossil fueled companies. 
4) Bea Perez AKA Coca Cola Sustainable super hero, said that (https://www.bbc.com/news/business-51197463) won't stop making single usage plastiic bottle because *drum rolls* CUSTOMERS STILL WANT THEM. I don't know what to say... I mean, they are currently producing 200,000 bottles a minute. Let's say that, if it took you 4 minutes to read this (amazing) article up to here, well, it's already *taking calculator* 800,000 bottles made from ONE. SINGLE. COMPANY. Also, we are talking about, accordingly to Break Free from Plastic, the most polluting company of 2019. Not sure it's a #11 place to be proud of, dear Bea. But well, let's not blame her, they are just trying to accommodate their customers. 
Globally, many topics were raised, optimism in the future of growth and economy could be breathed throughout the 4 days of the summit (for instance, faith in technology and especially  AI was restored as one of the most growing and powerful tool to improve research and gains in economy growth) but unfortunately little was done to plan the change and make things different. If it takes one year to see a problem, one year to recognize it, another one to acknowledge it and 57 more to change it even if by baby steps, maybe it'll be a bit too late. Or maybe they made all these decisions and we're just know aware. After all, what happens in Davos might stay in Davos.